Gather round Fry Family! We need to have a family meeting. Apparently, some folks on social media feel I'm some sort of meanie because I "make Kiddo do chores like vacuuming and taking in the groceries".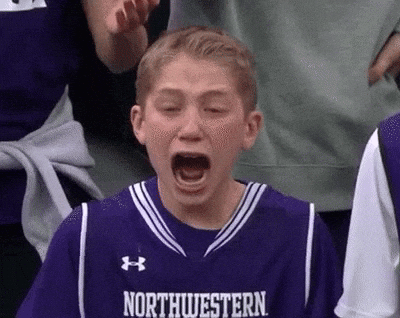 THE HORROR!!!!!!
Well, I suppose I ought to start this response with a "Thank you" because if it was not for your fervent devotion to monitoring possible screw ups in my parenting choices I wouldn't have a topic to post. So props to you for being my muse! *SMOOCH!*
But now, I have to go Jersey on you. Buckle up, Buttercup. I have a lot to say on this.
First off, I am his parent and part of my job is to raise him to know basic life skills. In fact, I'm like the perfect person to do these sorts of things because before motherhood and autism had me "level up", I use to work with autistic teens and adults as a job coach and a Pre Vocational Instructor. Like it's in my DNA, Boo. I have to ask. Did you NOT have chores around your house as a child? Because I hate to break it to you but if your parents didn't, they messed up. They just did. Chores are the first steps in job training. FOR EVERYONE. Did you think a different neurology would give Kiddo some sort of free pass from chores?
Second. He lives here. He helps contributes to the mess. He can help clean things. That's just basic common decency. Everyone that lives in my house contributes to it's upkeep. Hell, even my dogs know to follow Kiddo around when he's eating and dropping snacks. They do their bit between vacuum sessions.
Third. I'm going to guess some of you are parents complaining are parents of young spawn. Spoiler alert, our kids grow up. Guess what? They can like do stuff for you and it's like helpful and shit. I'm pretty sure my Dad was dancing a gig the first time my brother mowed the lawn. My mom probably smiled with joy the first time I folded a load of laundry. Your kids might not be able to do what hes' doing now but you can and you should find age appropriate chores for them to do. Believe me you, it's a lot easier to start teaching them these skills when they are three then when they are thirteen.
Fourth. The Kiddo is FIXATED with the vacuum and I have two dogs. Like I'm NOT going to use that fixation to make EVERYONE happy? Focus on their strengths! For any kid. My mom saw I liked to cook. Guess who got put in charge of making dinners some nights? I got to make a dish I liked. She got to catch up on her PEOPLE magazine. Everybody wins! And let it be known there was a time he was TERRIFIED of the vacuum. He straight up went running to me to hide when he heard my husband take it out of the closet. Just the simple act of him doing it on his own now without being asked is a symbol of the hard work and progress he has made.
Happily cleaning the rugs!
He even does my Mom's house because getting to a vacuum a new place to him is FUN! (Plus it's a nice thing to do for his Granny Fry and he knows she's gonna pay him in ALL the good snacks.)
You know, it will be seven years this August since I started writing this blog and it's amazing to me what people will say in response to what I put out there. Both the good and the bad of it. The folks that have a problem with some of my choices so much so that they feel the need to hunt down my email and write me a letter complaining about me having my kid bring in shopping bags from my car though, I have to ask, who the Hell is watching your kids when you are doing all that? Like aren't you busy too? Aren't you tired? I see lots of stuff online I don't agree with or don't like. You know what I do? I scroll on! Did telling me you think it's wrong I make him do things around the house make you feel that much better? If so, I'm sending you my bill. "Window Fries" runs aren't cheap.